New Pig® Spillblocker® Rough Surface Dyke
Designed for use on rough surfaces like tarmac and brushed concrete where standard spillblockers cannot retain spillages the Rough Surface Dyke features a super-sticky bottom layer which adheres to the ground for one-time spill recovery. Supplied as a standard 3 metre length and including a connector, it may be joined to form a continuous loop or connected to additional sections.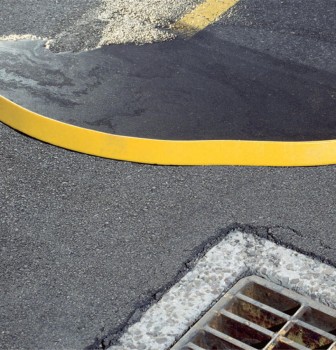 Contact us for prices and more info on this product...