New Pig® Spillblocker® Dyke
A re-usable barrier to prevent spills from reaching drains or stock, the Spillblocker Dyke forms a tight seal on smooth surfaces  and its flexible nature allows it to conform to irregular curves, easily diverting spillages away from critical areas. Supplied as a standard 3 metre length in either black or high visibility yellow, connectors and corner sections are also available.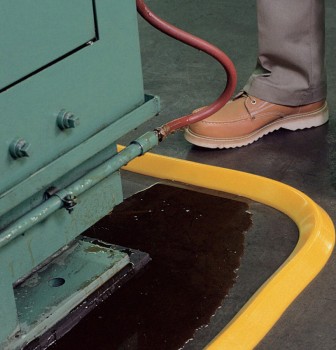 Contact us for prices and more info on this product...