New Pig® Drainblocker®
An ingenious solution to protect drains from unwanted spillages, Drainblocker drain covers mould to uneven surfaces to create a reusable, temporary drain seal which resists oil, water and many chemical products. A durable, abrasion resistant top layer withstands repeated use while the tacky bottom layer forms a tight seal over the drain opening. 

The DRIVE-OVER DRAINBLOCKER®
Offers even greater protection and will withstand repeated drive-overs by heavy vehicle traffic thanks to the patented HogHyde® top layer. Polyurethane and rubber materials resist oil, water and many chemical products.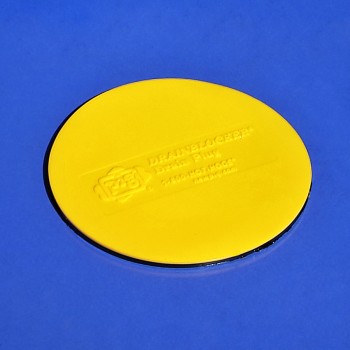 Contact us for prices and more info on this product...