PACVAC Superpro Battery 700
Backpack Vacuum Cleaner
Pacvac's Superpro battery 700 is an advanced battery-powered design with strong suction, delivering a superior combination of manoeuvrability, efficiency and productivity. The ergonomic configuration makes this one of the lightest and most comfortable battery backpacks on the market.
RECOMMENDED USE Stairs, lifts, transportation vehicles (trains, planes and buses) and daytime cleaning.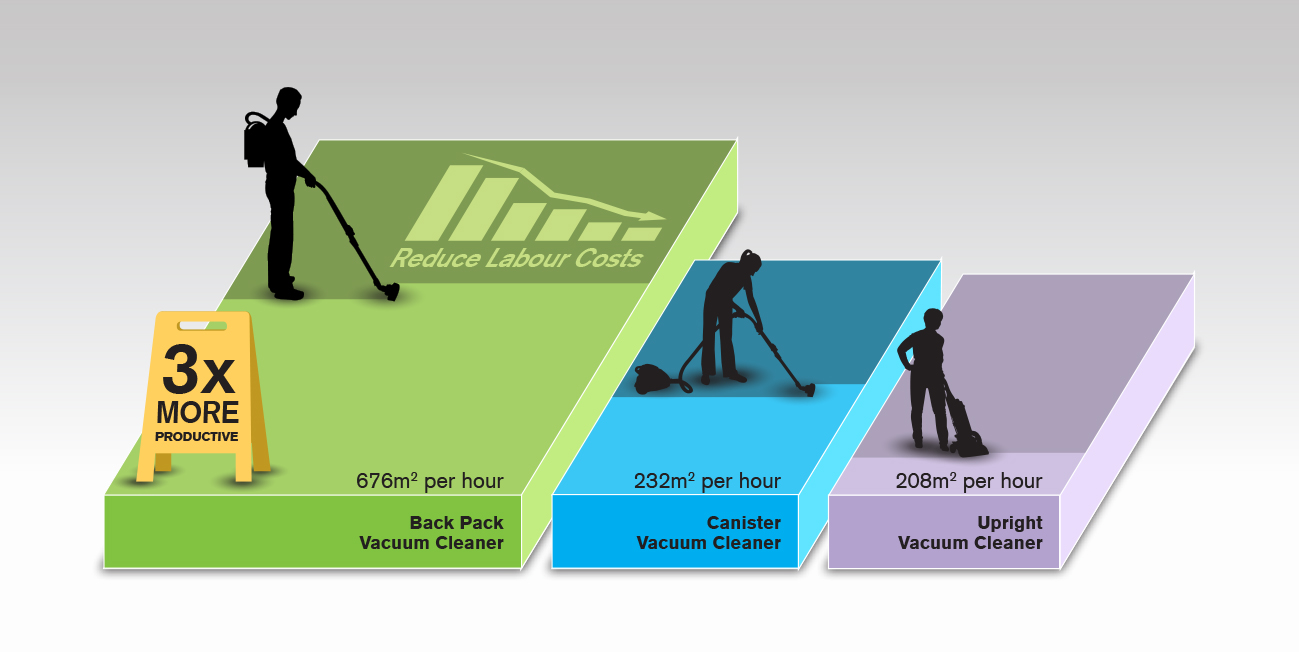 Motor: 400W single stage flow-through 24V DC

Noise Level at 1.5m: 63dB(A)
Filtration: 4 stage, HEPA rated filter

Volumetric Airflow (per second): 27 litres

Capacity: 5 litres

Weight: 6.3kg (with battery pack ex. hose)

Power Cord: N/A
Warranty: 2 years on body and motor 1 year on batteries and charger

Accessories (32mm system): 2 piece chrome wand, combination floor tool (all surfaces), crevice tool, dusting brush, upholstery tool, 2 batteries and 1 charger

Dust Bags: 2 reusable bags and 5 disposable bags

Capital Power Clean are proud to be selected as Scotland's only authorised distributor for PACVAC and one of only seven authorised suppliers UK wide!
Contact us for prices and more info on this product...