New Pig® Sump Skimmers
Designed to remove oil from water in sumps, pits, tanks and bilges, Sump Skimmers repel water so that you only recover the critical element of contamination, saving on absorbent material.  Sump Skimmers are easily attached to a rope for trouble-free retrieval.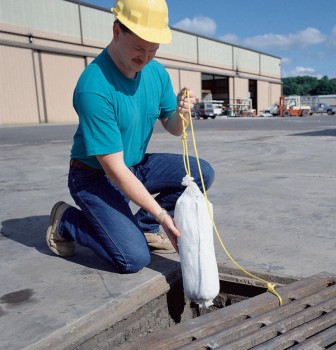 Contact us for prices and more info on this product...