New Pig® Coolant Skimming Pads
Designed to extend the lifespan of coolant fluids, Coolant Skimming Pads remove oil from coolant circulation systems, saving money on disposal and replacement. The quilted pads float at surface level and will not sink even when surfactants or soaps are present. Ideal for machining industries, Coolant Skimming Pads measure 28x36cm and are supplied in packs of 20.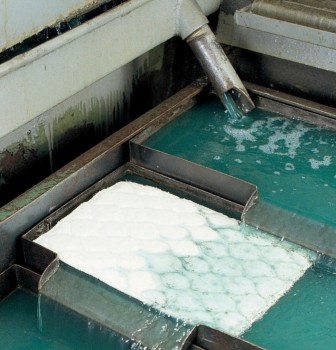 Contact us for prices and more info on this product...